Corporate Details
Our Experience

To date, the Taipan Group of Companies have successfully completed approximately 1,400 high-rise residential properties and 100 commercial properties, all within the Petaling Jaya township. This achievement comes despite the somewhat dampened property market that has been prevailing in Malaysia since 1997.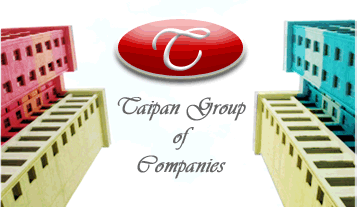 Traditionally, all our developments were completed ahead of schedule and without any major problems, complaints, accidents or reprimands from industry regulators.The 1st Phase of the Impian Baiduri development is a case in point where the development consisting of 100% low-cost development was successfully undertaken, completed and delivered 12 months ahead of schedule without any simultaneous cross-subsidy and with minimal borrowings of RM 4.0 million from AmFinance Berhad. This borrowing has since been fully repaid in advance.

The Impian Baiduri development has helped Majlis Perbandaran Petaling Jaya to rid itself of the municipality's largest squatter settlement in a relatively short time AND at the same time free the remaining land (of approximately 15 acres) for future development.
Immediate Past Project
The immediate past project of the Taipan Group Of Companies is the redevelopment of Kg. Baiduri and Kg. Seri Setia, both in Section 51A, Petaling Jaya, Selangor Darul EhsanThe entire area (with an approximate land size of 45 acres) was a squatter infested area. It housed more than 1,700 squatter families and represented the biggest squatter colony in the Petaling Jaya Municipality, if not the country.
Today, more than 1,400 of these squatter families have been resettled into new modernistic apartments developed by the Taipan Group of Companies. This leaves behind only less than 300 squatter families to be resettled – and this will be done in the very near future.

The redevelopment of this squatter colony produced many firsts. Among them were :
The construction and completion of 1,344 low-cost apartments and 74 shops housed in four (4) 17-Storey buildings BEFORE the construction and commencement of any higher-cost properties;
The completion and delivery of all the low-cost apartments, TWELVE (12) months ahead of schedule;

The resettlement of the Kg. Baiduri Squatters has freed about 15 acres of land for development as its 2nd Phase. Another 15 acres would be freed for development as soon as the remaining 300 squatter families have been resettled.

Upon full completion, the redeveloped Kg. Baiduri and Kg. Seri Setia areas would be transformed it a self-sustaining and well
sought-after address given its modern architecture and infrastructure, an extremely connected network of roads and highways as well as its prime location. An example of the demand on properties in this area is indicated in the prevailing prices of the low-cost apartments. These 650 sq.ft apartments which were sold to the squatters at a mere RM 35,000 are now (less than one (1) year of being handed-over) being transacted at more than RM 70,000 – i.e more than 200% of their original prices. In addition, the planned Phase 2 of the Kg. Baiduri Project comprising of 1,428 medium to high cost apartments and 160 shops have had fantastic responses as more than 800 firm registrations have been received – even before launching.
On-going Projects
The Group's on-going project is being undertaken under the banner of Taipan Focus Sdn Bhd. The Project is situated in the heart of Petaling Jaya and adjoins the up market business and property location. It is also in the vicinity of the upscale Bangsar and Damansara.
The approved development PARK 51- Residency comprises of 4 Blocks of buildings which makes up the following components:
Block D : 256 Units 17 Floors
Block C : 136 Units 18 Floors
Block B : 136 Units 20 Floors
Block A : 136 Units 18 Floors
Club House and Swimming Pool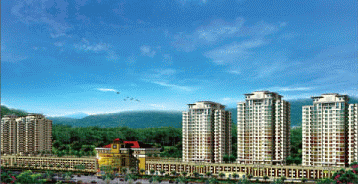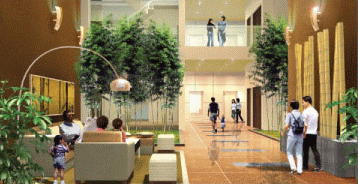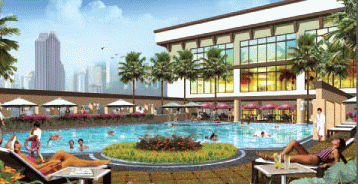 Our Future Projects
Future projects of the Taipan Group Of Companies include the following real-estate projects which are in various stages of planning: 
A 1,428 unit High-End Apartment and 180 unit Retail Complex on a 15 acre parcel of land at Jalan 224, Seksyen 51A, Bandar Petaling Jaya, Selangor; This land was purchased by the Company and the registration process is on-going. Expected launch date is 2008.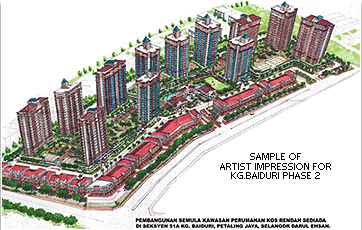 A 1500 unit High, Medium and Low – End Apartments and Shops at Jalan 4, Jalan 18 and Jalan 19 in Sungei Way, Petaling Jaya; This land was alienated by the Selangor State Government to the Company and title issuance is being processed. Expected launch date is 2007
1248 unit High, Medium and Low – End Apartments on a 17.65 acre parcel of land at Sungei Besi, Selangor adjoining the South Lake development undertaken by Country Heights Bhd as part of its Mines Resort development. This land was purchased by the Taipan Group and the registration process is on-going. Expected launch date is 2008.
An 800 acre seafront resort development comprising of residential, commercial and recreational properties.The land was purchased from Kumpulan Darul Ehsan for a long-term asset built-up and development plan. No launch date has been determined to date.The Group shall continue to remain focused on property development and property related projects only.In this sense, it shall continuously be on the look-out for viable projects that can be taken on either through purchase of land or through joint-ventures with existing land owners without jeopardizing our cash flow position.