Plaza Sentral/HOMEDEC Right in the heart of PJ CBD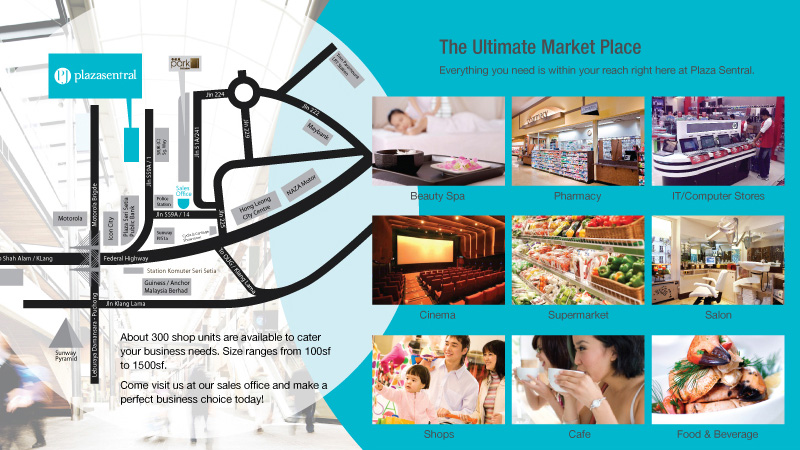 Located in the heart of Petaling Jaya and bordering the federal highway. Plaza Sentral/HOMEDEC is conveniently located in the Central Business Distrcit (CBD) .
Priced from RM120,000 onwards with 300 Shop units are available to cater your business needs. Size ranges from 100 Sq.Ft. to 1500 Sq.Ft.